Oracle JDeveloper includes a rich set of Java libraries for developing Java applications. However you will find that you will need to add libraries that are not included or you may want to try updated libraries of those included in JDeveloper.

This document will detail the steps to add the Oracle TimesTen In-Memory Database 11g JDBC drivers to JDeveloper.
Under the Tools menu you will find Manage Libraries…

The Manage Libraries dialog is where you can add Libraries, Java SE versions and JSP Tag Libraries. For this document we will be adding a Library. Click the New… button to add a library.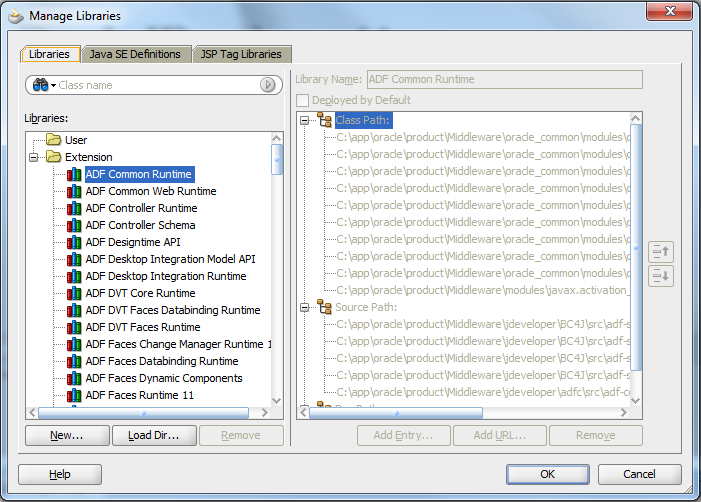 On the Create Library dialog add a display name for the library in the Library Name field. The Location drop down only has the value of User. If you were performing these steps in the context of a project the drop down would have Project and User.
To add the jar file for the Oracle TimesTen JDBC driver select the Class Path node and click the Add Entry… button.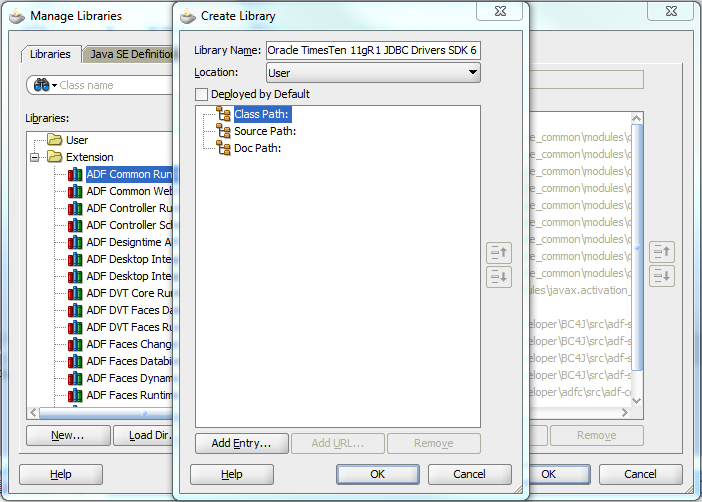 A file browser dialog box will appear. Browse to the location of the jar file. Once you get to the location be sure to select the actual jar file. After selecting the jar file click the Select button to close this dialog.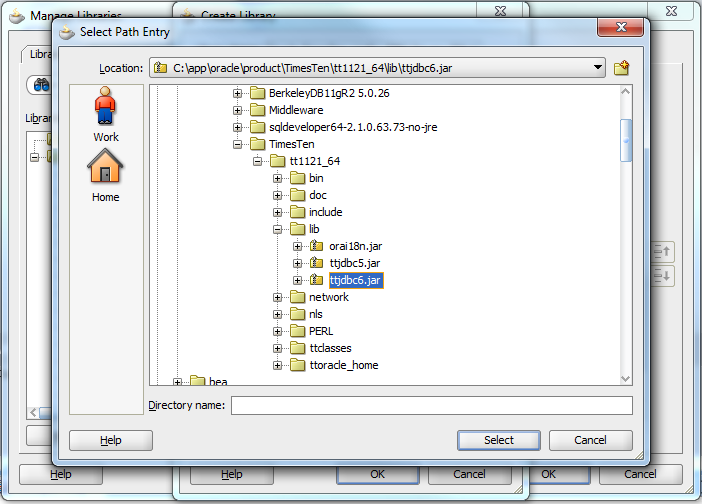 If the library added includes source you can add the source file or URL to the source in the Source Path node. The same can be done for the Documentation.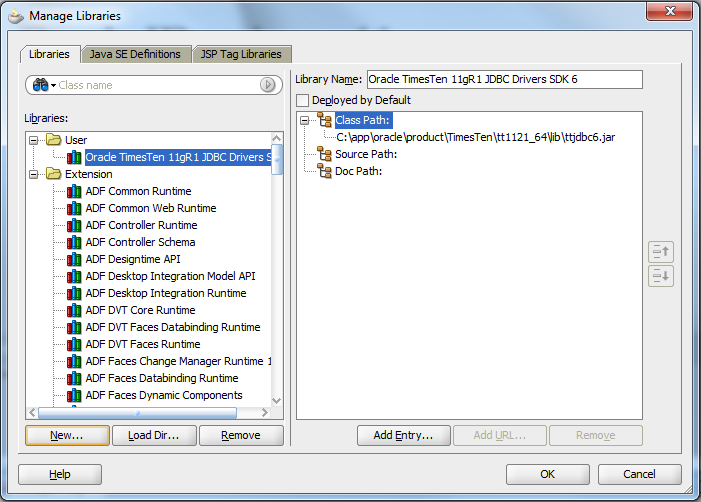 Now with the Oracle TimesTen 11gR1 JDBC library added it can be added to any project that might need it.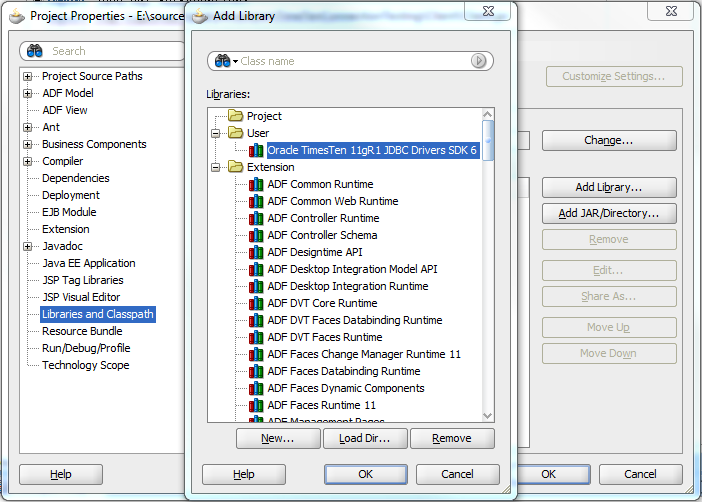 These same steps can be done in the context of a project. When done in a project you can limit the accessibility of the library to only the project in which it is defined.