With Oracle VirtualBox 4.1 cloning a VM is now available from the user interface making the process much simpler. In prior releases cloning a VM was a multi step process in which you needed to use the command line utility VBoxManage clonehd to create a clone of the virtual device and then attach that new image to new virtual machine.

You also had to know the OS and whether it was 32bit or 64bit machine when creating the new VM. The new method for cloning a VM is much simpler and less error prone. This document was created using Oracle VirtualBox 4.1.0 r73009 on a Mac OSX 10.6.8 host machine.
Right click on the machine to clone and select Clone…

On the Clone a Virtual Machine dialog enter the name for the new machine. The process will capture all of the configuration information of the VM such as OS, whether the machine is 32bit or 64bit and all memory settings.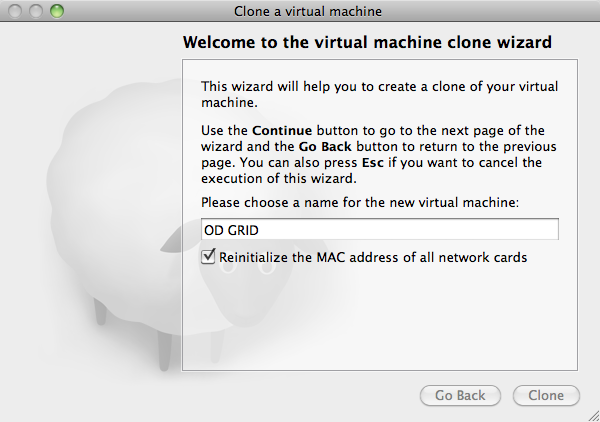 Because the clone process does copy the all of the VM information you can choose reinitialize the MAC address of the network card on the new VM. Provide a name for the new machine and click the Clone button to continue.

The longest part of the clone process is the cloning of the virtual disk. Once the clone of the disk is complete you will be taken back to the Oracle VM VirtualBox Manager screen and the cloned VM will be listed.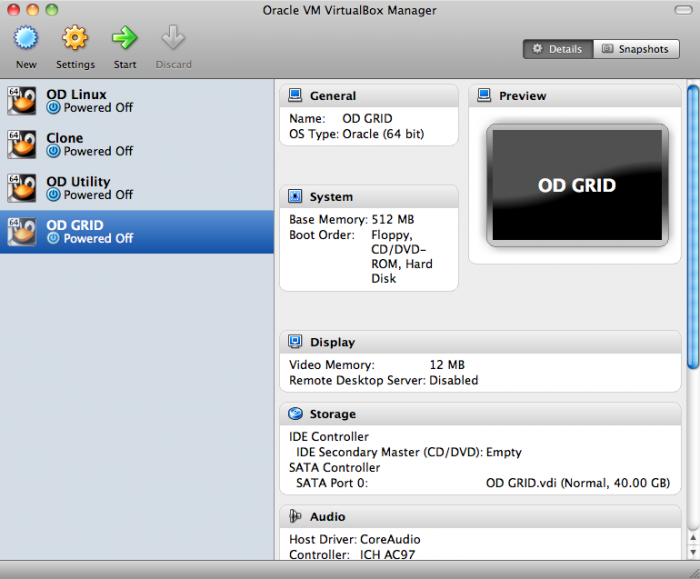 The clone operation created a complete file structure under the same directory path as the existing VM.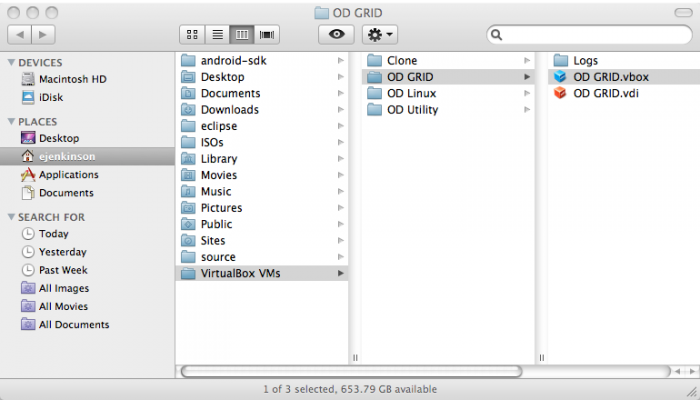 In just a few mouse clicks we now have successfully cloned a VM along with the storage. Being able to clone the complete VM via the UI is welcome addition and well worth the upgrade to 4.1